About Transparency Immigration
Transparency Immigration is a comprehensive immigration law services firm.  We offer legal advice on a wide range of immigration issues to individual and corporate clients worldwide from our location in the heart of the Research Triangle, North Carolina.  The Research Triangle is an area of North Carolina anchored by three major research universities located in Raleigh, Durham, and Chapel Hill.  The Research Triangle is an energetic and highly motivated part of the United States.  The area has been referred to as the "Silicon Valley" of the East Coast due to its large concentration of information technology companies and biotechnology startups.  But above all, the Research Triangle prides itself for being a diverse, university-oriented, family-friendly part of North Carolina and one that provides a unique variety of social resources for the lesser privileged.
Our legal services range from non-immigrant visas to family, employment and humanitarian immigration benefits (aka "green-card") and citizenship applications.  In addition, we provide direct representation to noncitizens in removal proceedings.  We also prepare responses to Requests for Evidence (RFEs) and file appeals with the Administrative Appeals Office (AAO) and the Board of Immigration Appeals (BIA).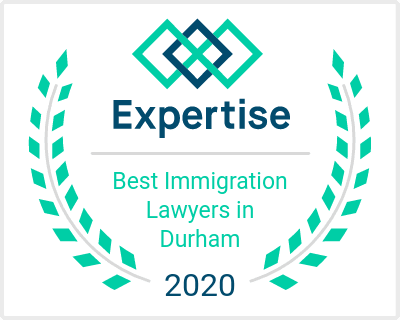 About Our Principal Attorney
Transparency Immigration is a trademark of Claudia Minoiu Law, PLLC, a Professional Limited Liability Company based in North Carolina.  The law firm is owned by Claudia Minoiu, Esq., an immigration attorney. Claudia has been involved with the immigrant experience throughout her entire life of studying, working and living in several different countries in Western Europe and the United States. Claudia came to the United States on an F-1 student visa to pursue her undergraduate degree and obtained her U.S. lawful permanent residency fifteen years later via employment sponsorship after working for several years for a New York-based investment management firm. As an immigrant herself, Claudia empathizes with each client's situation and treats every case with the same commitment as if it were her own. Claudia's hobbies include law and technology and foreign languages. She speaks Italian, English, and Romanian fluently and is proficient in Spanish and French. However, Claudia's biggest excitement comes from getting extremely difficult cases approved. Claudia has a J.D. degree from Duke University and a Master's degree in International Affairs from Columbia CeUniversity.
LinkedIn Profile
We are

transparent.

efficient.

affordable.
We are transparent. We employ a personalized, client-centered approach to delivering legal services to our clients. Our accessibility and close client interaction throughout the lifetime of the case enables our clients to gain a deep understanding about the legal issues involved in their case and a comfortable appreciation that the case we present to the federal agency is the best possible one. Our service does not end when we file the immigration application with the government agency; post-submission we continue to closely monitor the immigration landscape for any legal developments that might affect our clients' case and we timely share any pertinent developments with our clients. We try to make sure that our clients are always informed with what goes on with their case.
We are affordable. We strive to price our services competitively to make them accessible to anyone who reaches out to us for immigration legal advice.
We are efficient. Our affordable and competitive pricing model is made possible by our effective use technology which enhances our operations and makes us resourceful.
Our eyes are on results. Everything we do is motivated by achieving a successful outcome for our clients. We realize that immigration law has the power to change our clients' lives forever. A successful cancellation of removal case has the power to keep a family together. A successful extraordinary ability visa petition has the power to take a new start-up off the ground. A successful Violence Against Women's Act visa petition for a victim of domestic violence has the power to protect our most vulnerable clients, and a U-visa petition for a victim of a crime can achieve a safer and more just local community. Our daily work is inspired by the positive results we can achieve for our clients and the larger societal impact that immigration law can accomplish.
We would love to hear from you.